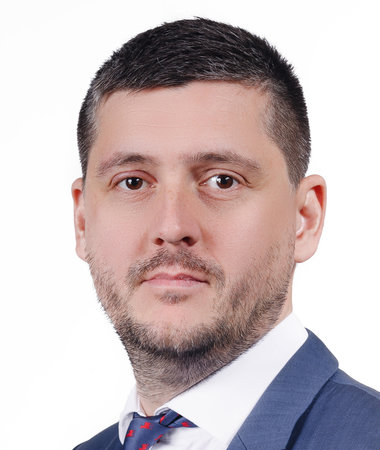 Mislav Bradvica is a Croatian Attorney at Law known for his work in the field of Litigation Law, Restructuring Law and Competition Law.
Mislav Bradvica is a member of Croatian Bar Association.
He continuously advises clients operating in Banking sector, as well as companies in Retail sector, Information Technologies, Construction sector, Telecommunications and Media sector.
His experience covers structuring and managing various corporate, regulatory and other legal disputes. His experience also includes work on Competition Law matters. Mislav is fluent in Croatian and English.
Mislav Bradvica has 'strong practical and theoretical knowledge' of the competition law framework."
(Legal500, Dispute Resolution, 2019)
One client notes that they are "very happy with his quick response and really perfect quality of work," while another appreciates that he was "always available whenever we needed him."
(Chambers & Partners, Competition & Antitrust, 2018)
Clients praise his timely and well-explained advice and suggest: "The cooperation with him was truly excellent."
(Chambers & Partners, Competition & Antitrust, 2018)
Clients emphasise his impressive depth of expertise and specific industry knowledge: "I was really impressed with his deep understanding and knowledge of competition law and the telecommunications industry."…he is regarded in the market as an "excellent competition lawyer."
(Chambers & Partners, Competition & Antitrust, 2017)